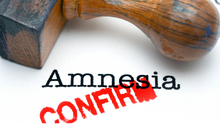 Tom Abuse Amnesia Syndrome
[
]
About half the community suffers from the Tom Abuse Amnesia Syndrome. About 60% of the community has been repeatedly mod abused and/or banned unjustly from Tom Unboxes. 100% of the community has repeatedly witnessed others become victims of Tom Rabbittt and his mod regime.
Tom's Descent Summary Of History Blog Post
The Tom Abuse Amnesia Syndrome is a phenomena in our community where almost every victim of Tom Unboxes either forgets that the abuse occurred at all or after some time comes to believe what they use to view as abuse was actually justified.
The phenemona involves the inability to recall dramatic events that would not typically be lost with ordinary forgetting. The amnesia appears to be caused by traumatic or stressful experiences endured or witnessed on Discord.
Most members are partly or completely unaware that they have gaps in their memory. They become aware only when they return to the server and the abuse happens again and is lost or when circumstances make them aware—eg, when others tell them or ask them about events they cannot remember.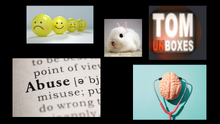 Examples of Some Members Suffering From The Amnesia
[
]
Jovonn is the most severe case of the phenomena having had recovered and relapsed the most times. Banned more times than anyone can count and suffered some of the most extreme abuse in Tom Unboxes Server he holds the record for being the person who has suffered from the amnesia, then returned to the server and abused again temporarily regaining the ability to recall the past only to relapse have the amnesia return. Ironically Jovonn is currently banned from Tom Unboxes but is attempting to get Tom Rabbittt to allow him to rejoin.
Pogan is an interesting case. Pogan has been mod abused and banned multiple times in Tom Unboxes. There was one incident where Tom Rabbittt made Pogan humiliate himself by saying the word "PANCAKE" in order to not be banned. Although Pogan knows he will be abused and banned in Tom Unboxes he still returns every time. His most recent fallout with Tom Unboxes server was because he got angry because one of his messages was deleted from the text chat. Mysteriously he was surprised and shocked that a mod in the server would delete a text message unjustly. Pogan actually referred the censorship as "abuse" although he believes the his previous trauma such as being bullied, gaslighted and publically humiliated was not abuse. He revolted against the mild censorship by creating his own Discord Server the replacement Modus Ponens.
**IF YOU ARE CONCERNED ABOUT THE WELLBEING OF SOMEONE WHO IS RETURNING SUFFERING FROM TOM ABUSE AMNESIA SYNDROME AND HAS DECIDED TO RETURN THE SERVER PLEASE REFER THEM TO TOM RABBITTT DRAMA SAGE YOUTUBE PLAYLIST